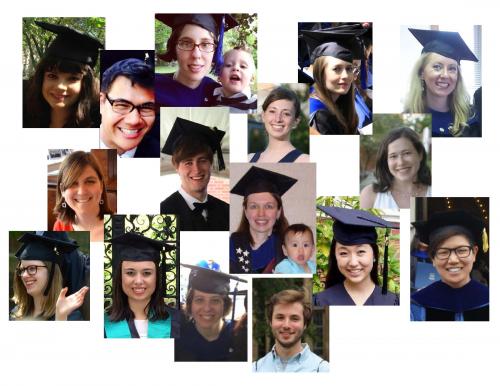 Congratulations to the class of 2014!
Majors:

PhDs:

Monica Ague
Christopher Bakes
Madeline Duff
Andrew Giambrone
Lauren Hoffman
Jeanni Hwang
Benjamin Mappin-Kasirer
Julia Mattison
Rachel O'Driscoll

Julia Elsky
Tara Golba
Kristin Graves
Annabel Kim
Mary Anne Lewis
Raisa Rexer
Sasha Santee
Maryn Santos
Nous vous souhaitons beaucoup de succès dans vos projets à venir. Restez en contact !