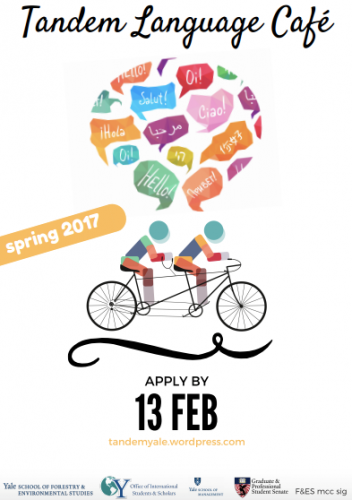 TANDEM LANGUAGE CAFÉ at Yale - Spring 2017
Want to improve your French? Spanish? English? Mandarin? Any other language?
Tandem Language Café matches you with someone at Yale so that you can practice each other's native languages. For example, a native Chinese speaker looking to learn French would be paired with a native French speaker who wants to learn Chinese.
Tandem partners meet once a week for 8 weeks…over coffee and snacks! The best part? It's free and open to all Yale students, staff, faculty, spouses, and affiliates!
Check out the application for more information!
Application deadline: February 13th, 23:59