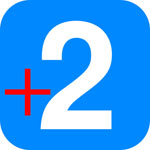 Dear Colleagues and Friends of the Yale French Department:
I am delighted to announce two additions to our distinguished faculty in French: 
 
Pierre Saint-Amand, a world-renowned specialist of the French Enlightenment,  will join the faculty as Benjamin Barge Professor of French this July 2016.  
Jill Jarvis,  soon to be Ph.D. in Comparative Literature at Princeton and a specialist of contemporary Maghrebi literature of both Arabic and French expression, will also join us in July 2016 as Assistant Professor of French.
These new hires take us in exciting new directions, as they consolidate our existing strengths in teaching and in research. 
Both Pierre and Jill will be on campus for our prospective graduate student visiting days, so we will have a chance to congratulate them in person. 
all best wishes,
Alice
Alice Kaplan
John M. Musser Professor of French
Chair, Deparment of French