Center of Excellence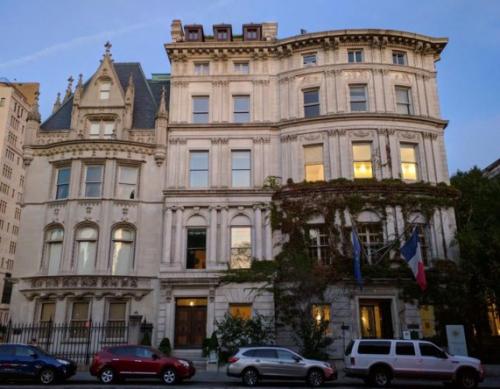 The Yale Department of French is back as a Center of Excellence of the Cultural Services of the French Embassy of the United States.
Information about the Centers of Excellence here
Information about the department as a Center of Excellence here 
Yale is entering into an agreement with the French Consulate to become a Center of Excellence.  The Center will be housed within Yale's Department of French but the hope is that colleagues from across the university will see it as a way to further research on topics relating to France or involving cooperation with French educational institutions.  The Consulate is currently accepting applications for major research projects.  They have indicated that they are particularly interested in projects that further President Macron's challenge to "make the planet great again," but they are also open to other sorts of projects. The deadline for this year's proposals is January 31.   Information on the research grants can be found here:
http://frenchhighereducation.org/grants-and-programs/5899-centers-excellence/centers-excellence
Please get in touch with Maurice Samuels (Chair of French and director of the Center for Excellence) if you are interested in submitting a proposal.