Yale French Studies
https://french.yale.edu/event/yale-french-studies-celebrating-75-years
We are pleased to announce the publication of our most recent volumes below.
For subscription inquiries or obtaining a copy, please contact Yale University Press customer service.
Bonne lecture !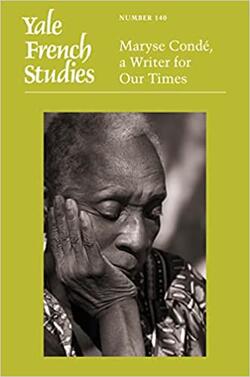 Edited by Madeleine Dobie and Kaiama L Glover
A diverse, interdisciplinary collection of essays exploring what makes Maryse Condé a writer for our times
In 2018, the New Academy selected Guadeloupean writer, scholar, and teacher of literature Maryse Condé as the recipient of the 2018 Alternative Nobel Prize in Literature. This volume of Yale French Studies examines Condé's work and legacy, exploring why a diverse group of journalists, critics, and lay readers selected her as the writer most deserving of the prize. Varied in their themes, forms, and disciplinary groundings, the essays consider how Condé's novels, plays, essays, and memoirs have engaged with many of the urgent social, economic, and political issues of the late-twentieth and twenty-first centuries, often anticipating and catalyzing public debates. Written by scholars from Africa, the Antilles, South America, France, and the United States, the essays consider Condé's unique voice and the ways in which her writing speaks to readers all over the world, making her "a writer for our times."
Madeleine Dobie is department chair and professor of French and comparative literature at Columbia University. Kaiama L. Glover is Ann Whitney Olin Professor of French and Africana Studies at Barnard College, Columbia University, and faculty director of the Barnard Digital Humanities Center. They live in New York, NY.
***************************************************************************************************************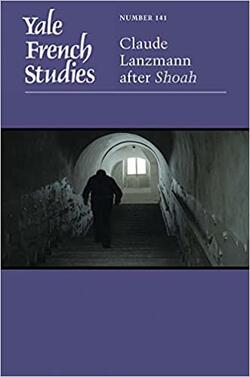 Edited by Michael G. Levine and Jared Stark
This 141st volume of Yale French Studies carefully examines the life and work of Claude Lanzmann (1925–2018) following his 1985 masterpiece, Shoah
This volume of Yale French Studies charts the different paths Lanzmann took after the release of Shoah in 1985. These paths are explored through a consideration of his late films—Tsahal (1994), A Visitor from the Living (1997), Sobibor, October 14, 1943, 4 p.m. (2001), Light and Shadows (2008), The Karski Report (2010), The Last of the Unjust (2013), Napalm (2017), and Four Sisters (2018)—and of his memoir, The Patagonian Hare. The volume also includes an English translation of his last major interview, "Self-Portrait at Ninety." The original essays collected here show that Lanzmann's late films and writing stand as something more than mere footnotes to his 1985 masterpiece. Continuing to wrestle with questions of cinematic transmission and the relationship among film, history, and testimony, they confront anew and in a variety of approaches the challenge of representing the Holocaust, and of living in its aftermath.
Michael G. Levine is professor of German and comparative literature at Rutgers University. He is author of A Weak Messianic Power, The Belated Witness, and Writing Through Repression. Jared Stark is professor of comparative literature at Eckerd College. He is author of A Death of One's Own: Literature, Law, and the Right to Die.
For more information please visit Yale University Press