Maryam Sanjabi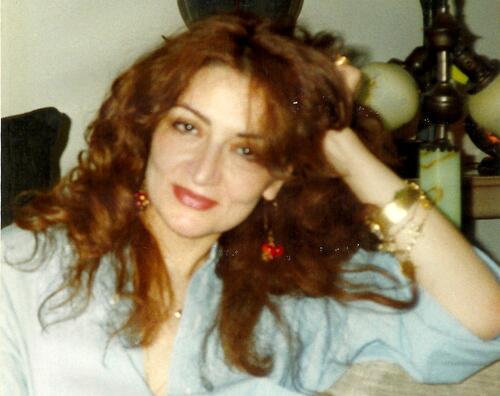 Message from Chair Pierre Saint-Amand –
I write, with regret, to announce that Maryam Sanjabi has decided to retire at the end of this academic year. Maryam has taught at Yale since 2002, after a career as Associate Professor in the Department of Foreign Languages and Literatures at Southern Illinois University-Carbondale. She was previously an Assistant Professor of French in the College of Translation at the University of Tehran. Maryam is a specialist of the eighteenth century, especially Voltaire, and of what can be called early Orientalism. She received a Doctorat (PhD), with honors, from the Université de Paris IV-Sorbonne in 1992, writing a dissertation on "The Influence of Voltairian Polemics on the Pre-Revolutionary Iranian Pamphlets (1866-1906)," directed by two legendary specialists of Voltaire, René Pomeau and Sylvain Menant. Maryam's research on the Enlightenment has often explored the impact of French literature on cultural and political discourses in non-Francophone countries. Meanwhile, in a recent article on the philosophes' engagement with Zoroastrianism, she has examined the reverse. Beyond the French Enlightenment, Maryam has published on a Persian translation of Moliere's Misanthrope, on Clara Malraux, and on Marguerite Duras.
In the French Department, Maryam taught a variety of courses, many of them with a persistent following: "Introduction to the Study of French Literature", "Women's Self-Narratives in French Literature", the indispensable "French for Reading", and with Marie-Hélène Girard, "Orientalism in Literature and Art." Students repeatedly praise her "patience" and "kindness." She is, one writes: "a gem [who] truly cares about her students." Another one summarizes her pedagogy with these words of thanks: "Professor Sanjabi is a wonderful professor dedicated to her work and to her students, enthusiastic, and incredibly knowledgeable."
We will miss Maryam and wish her happiness in retirement as she devotes her time to her favorite topics of research: the relations, exchanges, and translations between Persia and France.