PhD Graduate - Jennifer Carr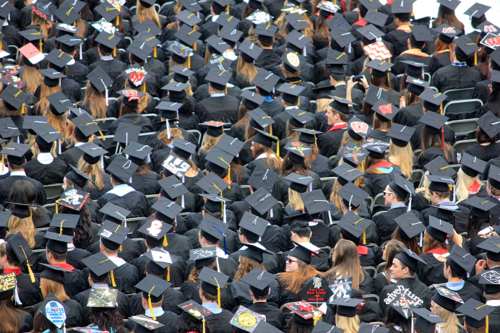 Please join us in congratulating this year's PhD graduate, Jennifer Carr!
Dissertation: "Liberating Constraint, Performing Gender: Sophie Calle, Anne Garréta and Wendy Delorme"
Jennifer Carr's dissertation posits the "constrained writing" of three contemporary French authors–Sophie Calle, Anne Garréta, and Wendy Delorme–as an aesthetic corollary to feminist critiques of social constraints, particularly the injunctions that govern gender and sexual identity. Coupling formal, procedural, and corporeal constraints with thematic explorations of performance, these authors' texts–produced roughly between 1980 and 2010–present gender and sexual identity as socio-historically contingent and mutable, thereby dialoguing with a constructivist feminist tradition that Carr approaches through a transnational, Franco-American lens, arguing that its tenets persisted and evolved in the realms of art and literature even as they receded from political view in France.
Advisors: Alice Kaplan, Morgane Cadieu