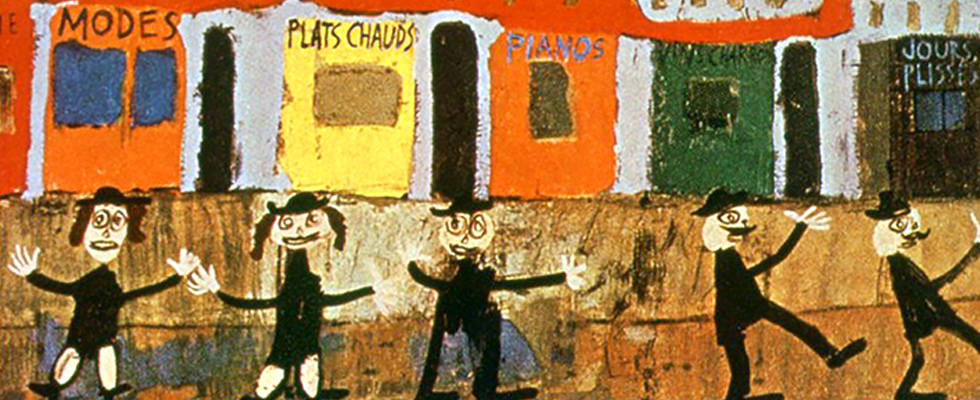 Study Abroad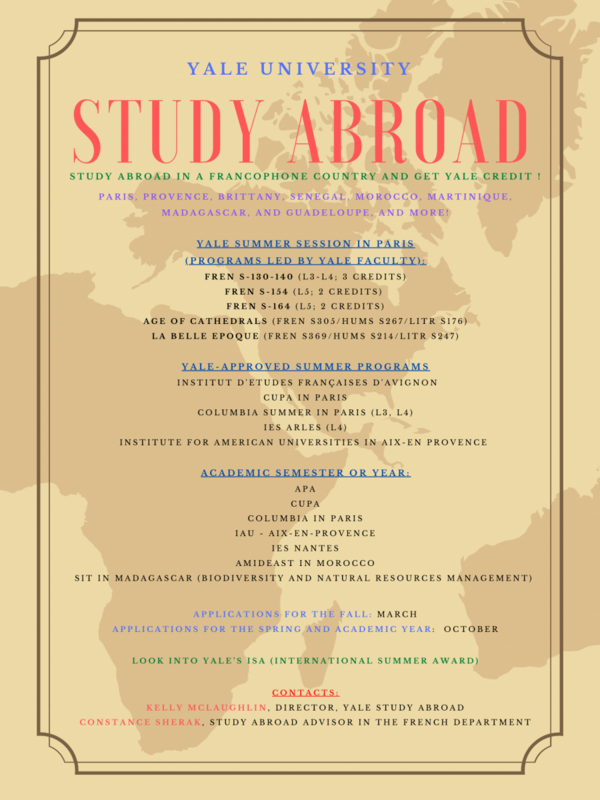 2023 French Study Abroad Info Session
French Study Abroad Programs' Slideshow
Yale Study Abroad Application Deadlines
Students are encouraged to spend a term or a year abroad, for which appropriate course credit is granted. Summer study abroad may also, in some cases, receive course credit.
Students will find useful information on:
Yale Study Abroad, for Yale programs and non-Yale programs
http://studyabroad.yale.edu/
Choosing a Program
Requirements and Eligibility
And by contacting Constance Sherak, the study abroad adviser for the Department of French.
If you need an evaluation of your level of French (Test de connaissance du français), click here to get information.
If you are interested in working abroad, here are some places to start:
Graduating students who are American citizens or permanent residents may wish to apply for a position as an English-language teaching assistant in the French national education system. The American cohort is part of the larger Assistants de langue en France program, which recruits approximately 4,500 young educators from 60 countries to teach 15 languages annually in France.